PRESS RELEASE (Link to PDF)
Pronektar, the brand of oak for enology from Radoux Cooperage, managed to mitigate "smoke taint" in 2020 wines using the Nektar ID trial kit.
During the 2020 harvest, some wines affected by the massive fires on the West Coast, show the unpredictable band damaging "smoke taint" character. Winemakers need solutions to deal with this major issue.
Using oak alternatives is an option that can help ameliorate the "smoke taint". However, how does one choose which oak productions to use and the correct dosages for one's wine?
Before the Nektar ID trial kit was developed, the only way to run trials was to soak oak samples in small volumes of wine. This method was long (several weeks to wait before tasting) and was lacking reliability (a small stick of oak cannot be representative of the large volume of staves necessary to treat a big tank or wine).
If the experiment failed (oxidation of the samples, inappropriate dosage rate, etc.), everything had to be redone from the start.
The Nektar Id trial kit is instantly able to simulate the final organoleptic profile of a wine after aging with Pronektar oak products (ships, staves, blocks, etc.).
The kit contains a full set of liquid concentrates individually produced in large-scale volumes in order to make sure that they are fully representative of each product.
In a tasting, winemakers can immediately demonstrate the effect on their wine of every oak alternative of the Pronektar range by adding the concentrate in direct dilution.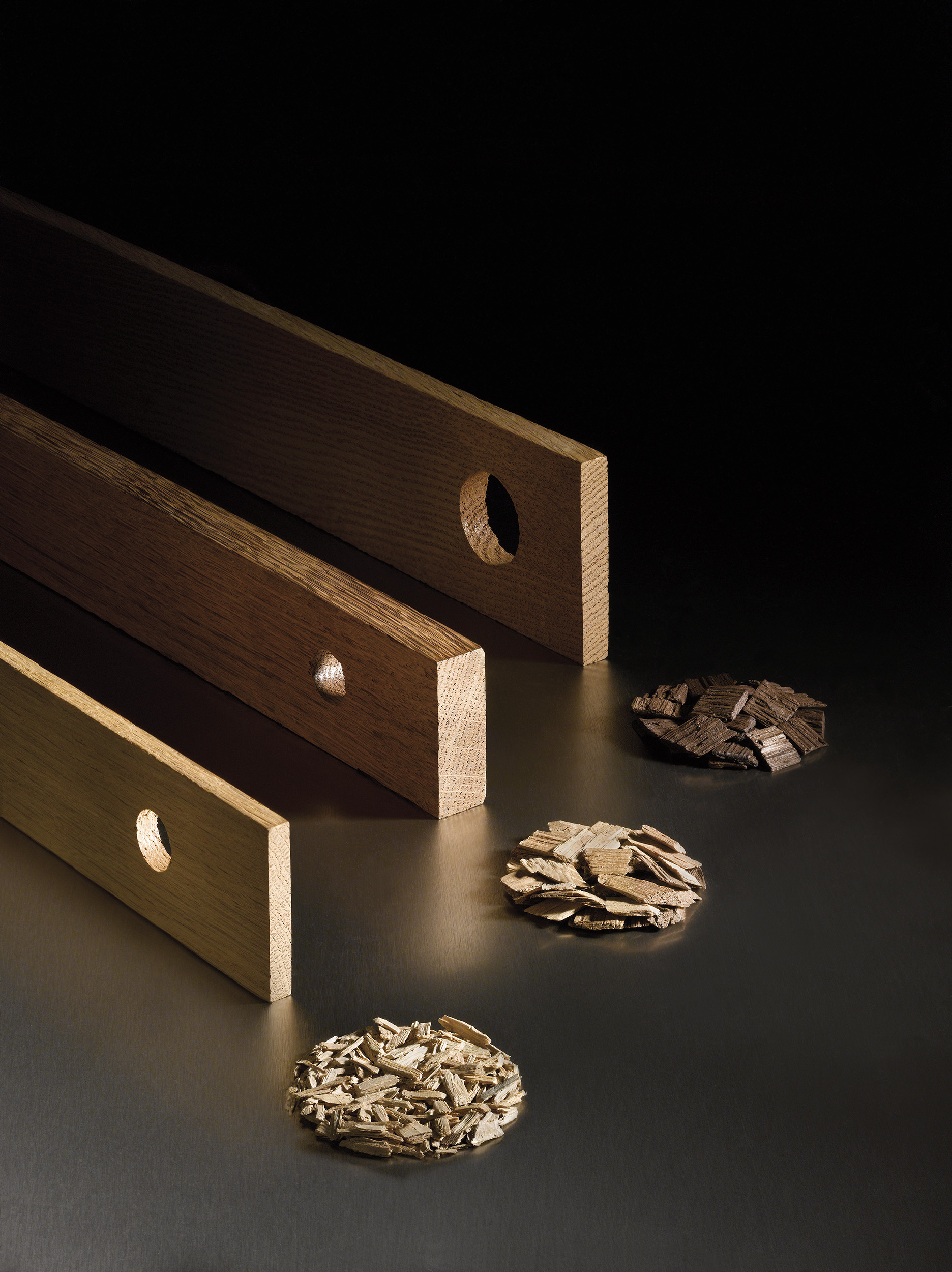 The USA Pronektar team recently completed some trials using Nektar ID on 2020 "smoke tainted" wines. They identified oak combinations able to mitigate "smoke taint".
The USA Pronektar team offers its Nektar ID trial service to winemakers with the target to help them minimize the appearance of "smoke taint" in their wines and to improve the final wine quality for the consumer.
For more information and/or consultation please contact Steve Burch at 707-483-6276 or steve@radoux-usa.com.
Pronektar oak for enology was created by Radoux Cooperage in 1999 and supplies more than 500 wineries in the USA. Pronektar's latest innovation, the Nektar ID trial kit, has already helped design hundreds of profiles of wines in more than 30 countries all over the world.