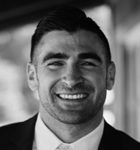 Santa Rosa, CA (February 7, 2018) Tonnellerie Radoux USA, Inc. General Manager Louis Zandvliet is pleased to announce Collin Raynaud as the newest member of the sales team. Raynaud will represent Radoux and its oak adjunct brand Pronektar in Central Coastal and Southern California.
Raynaud holds a diploma in Entrepreneurial and Small Business Operations from California Polytechnic State University of San Luis Obispo – Cal Poly.
He began his career as Cellar Lead at JUSTIN Vineyards & Winery. Following his cellar experience, Raynaud held sales positions at two well-known distribution houses: Southern Wine & Spirits and Epic Wines and Spirits. In 2016, he became Sales and Distribution Manager at TIN CITY CIDER where he was responsible for a number of key products.
Enthusiastic about his new position with Tonnellerie Radoux USA, Inc., Raynaud states, "Being born and raised on the Central Coast, I couldn't be happier to be working with and alongside so many iconic wineries."
Raynaud's winemaking and sales experience make him a great fit to our Radoux team and we are excited to have him on board.
About Tonnellerie Radoux USA, Inc.: Radoux manufactures French, American and Eastern European oak barrels (including 36-month options), puncheons, casks, tanks, chips and tank staves. Radoux's proprietary Oakscan technology is now being applied to the Pronektar line of insertable tank staves spreading the benefit of homogenous and specific tannin profiles to oak adjuncts.  For additional information, call 707-284-2888 or visit the web site at www.tonnellerieradoux.com.
Download Collin Raynaud press release here.